Check out examples of our work.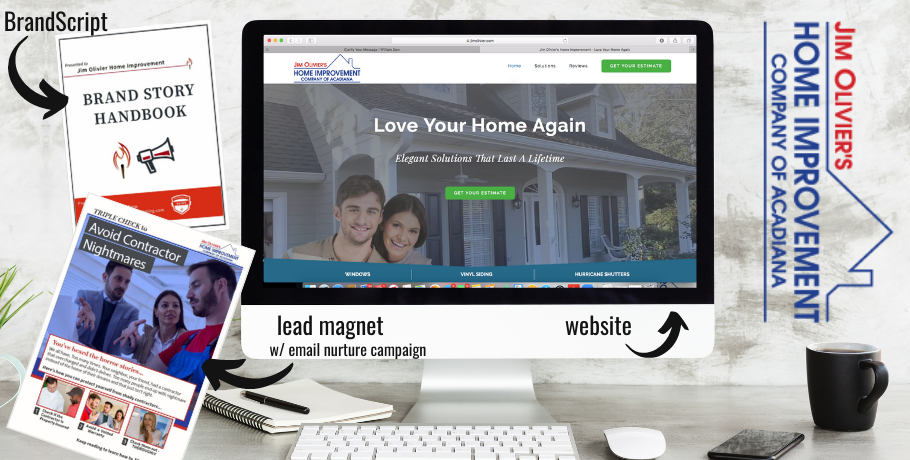 Jim Olivier's Home Improvement
After optimizing their messaging, we applied it to their website home improvement site. Also created a lead magnet and email nurture campaign.
Though we launched in February 2020, business GREW despite the pandemic.
Website and Lead Generation
After seeing positive results from our work with the home improvement side, the owner asked for similar work on her sister company Roofing Louisiana.
After focusing in the messaging, we optimized the website, created a lead generator, and automated email campaign for grow.
Will is easy to work with, he reworked our websites and they are fantastic. He has great ideas and a blessing. Grateful for his help and expertise. Highly recommend!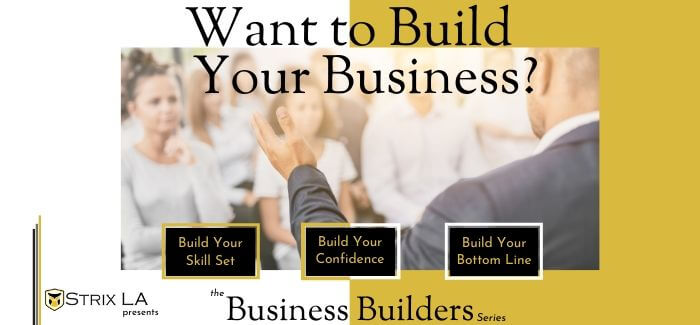 Worked with Strix LA to develop a message, marketing, and website to launch their Business Builder Series (think TEDx talks for local business owners). The project was derailed by covid, but the site is great.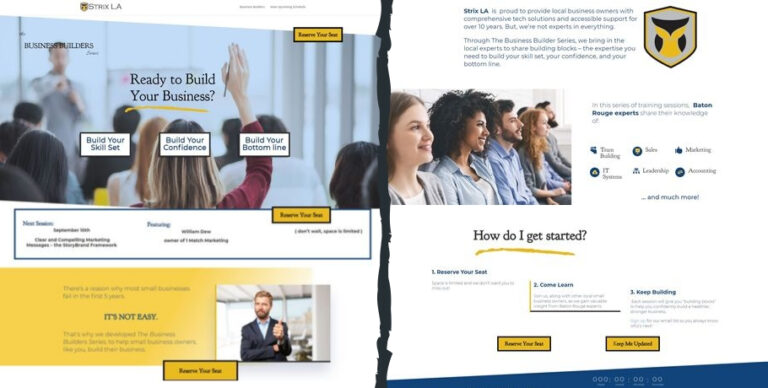 Web Consult for Local Photographer
Amy, a successful, local photographer wanted to clarify her message on her website and other platforms. With 1Match's help, she increase her brand cohesion, optimized platforms, and eliminated superfluous ones.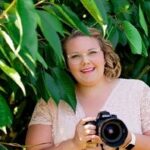 "1Match Marketing made some key recommendations that lead to a positive return on my investment in a new website and marketing plan for my wedding photography business…" – Amy K
William's unique business plan process and marketing insights proved invaluable as I crafted the vision for my startup venture. He not only provided a consulting service, but acted as a mentor and partner.
William was great to work with. I had no idea how to tell my story and communicate to my client base my value proposition. William has a great process to ask me all the right questions so the message started to come together. The StoryBrand methodology really works and I am very happy with the end product.
1 Match Marketing helped my business to project a clear and consistent message. Will is extremely personal, easy to work with, and knowledgeable in marketing. I would highly recommend his services to new businesses trying to make a name for themselves, and experienced businesses looking to grow!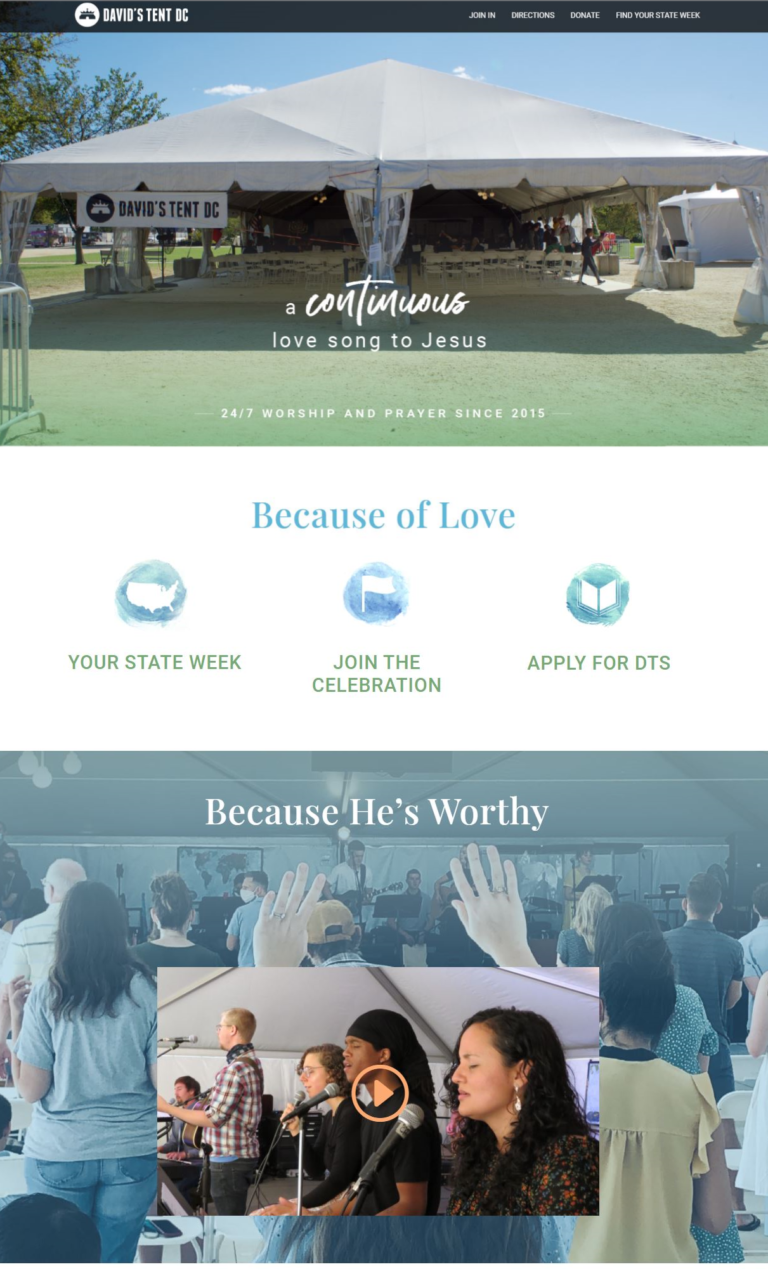 Located in the heart of our nation's capital, David's Tent was looking for a fresh, cohesive message and look throughout their marketing.
1Match helped them nail their overall message, and additional "storylines" for their main initiatives. 
With the help of a designer, we optimized their website, onsite signage, marketing materials, etc.  From bimonthly emails, to social media strategy, to physical brochures, 1Match continues to build awareness and engagement for David's Tent.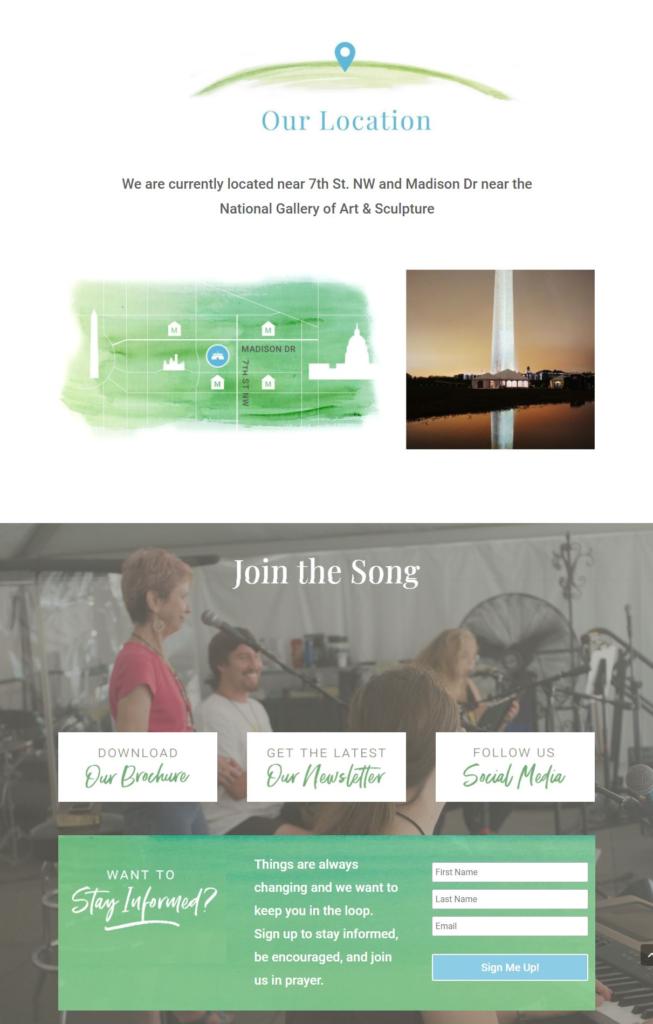 From Construction, to Coaching, to Chiropractors...
if you help people, 1Match is ready to help you.