Check out examples of our work.
Website Optimization, UX, and ADA compliance
After optimizing messaging and the full website back in 2020, Jim Olivier's Home Improvement reached out again. Their sites had been cluttered by another company only concerned with SEO—and it was evident. The menu was confusing, there was keyword stuffing, and useful information was hard to find. 
While cleaning up their sites, we optimized the User Experience (UX) for all users, including the ADA community. Our client is grateful her clean, new websites came with a tax credit.
Will is easy to work with, he reworked our websites and they are fantastic. He has great ideas and a blessing. Grateful for his help and expertise. Highly recommend!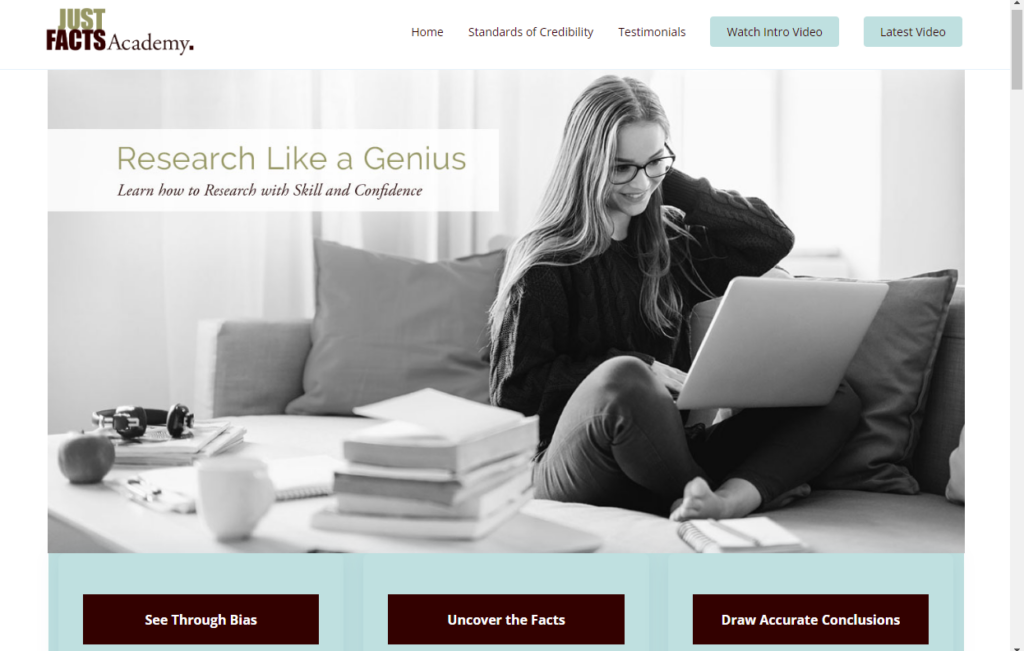 New Initiative & Video Production
JustFacts is a research institute dedicated to publishing nonbiased facts about public policies. They needed a "nonpolitical" way to connect with a younger audience, so 1 Match developed a new initiative called Just Facts Academy to give students the confidence to "research like a genius."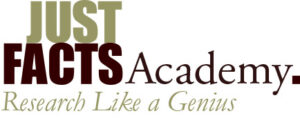 After developing the concept, 1 Match partnered with others to design and build the site and additional assets. Due to COVID complications, we not only wrote and storyboarded videos but pivoted and produced the lesson videos.
Ten videos later, this initiative continues to grow.
Will was AMAZING! He took the time to talk through our goals and then constructed our own marketing strategy and story. He created an amazing video that easily explains our company to other people that know nothing about our services! He helps bridge the gap through his Brand Story elements! Very pleased!
1 Match has been an incredible asset to us. They have worked from the very first meeting to understand our business model. Will helped us craft our verbiage in a way that resulted in clear and effective flyers, website, and emails. Our new interactions have become much more effective. I highly recommend Will and his team to help you and yours.
William's ability to work with our team across multiple divisions was instrumental in helping us update our message. He introduced us to StoryBrand messaging which changed how we approach our entire marketing strategy. We are seeing results of this new strategy, from presentations to social media!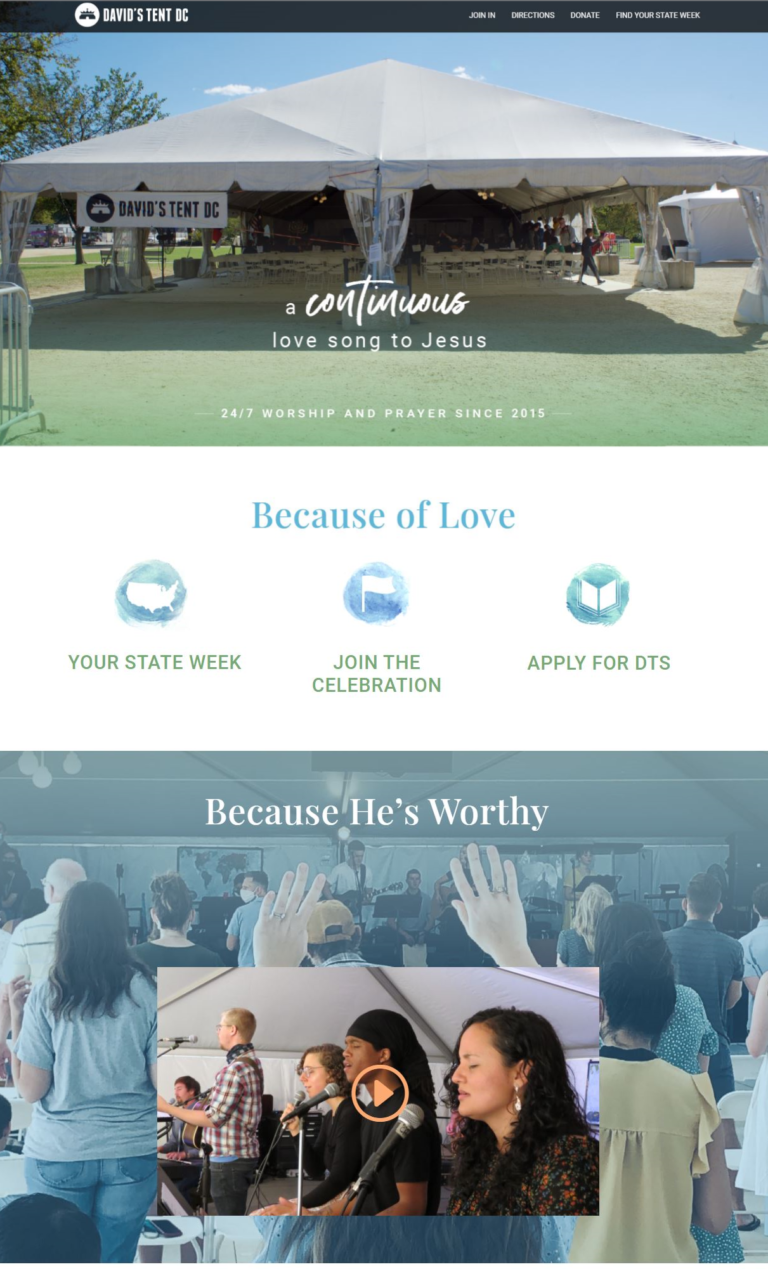 Located in the heart of our nation's capital, David's Tent was looking for a fresh, cohesive message and look throughout their marketing.
1Match helped them nail their overall message, and additional "storylines" for their main initiatives. 
With the help of a designer, we optimized their website, onsite signage, marketing materials, etc.  From bimonthly emails, to social media strategy, to physical brochures, 1Match continues to build awareness and engagement for David's Tent.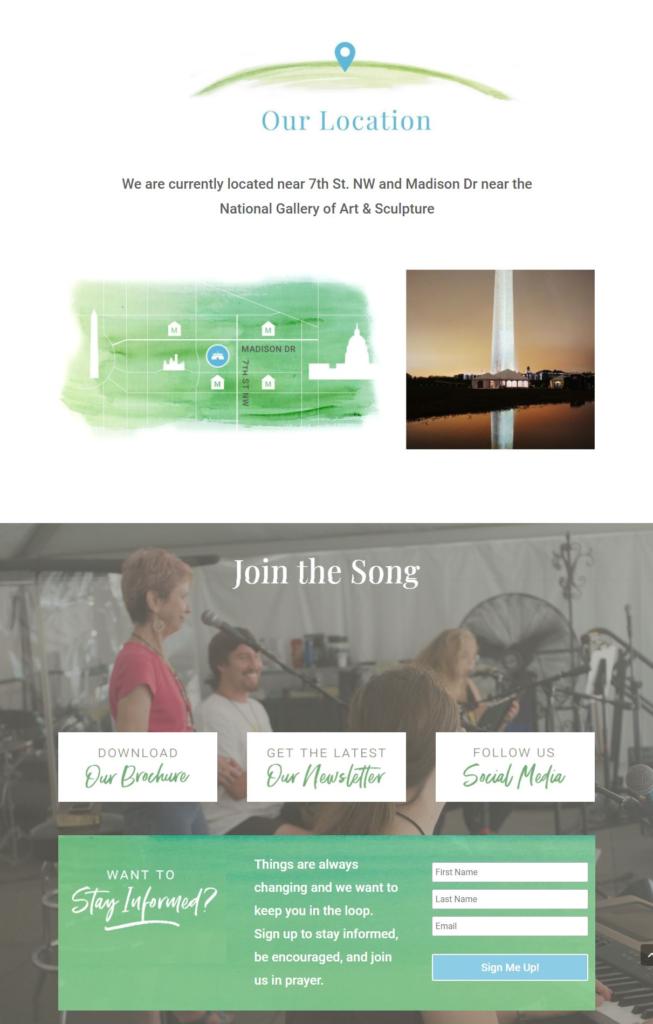 From Construction, to Coaching, to Chiropractors...
...if you help people, 1Match is ready to help you.